The Employees Provident Fund Office has, for the first time, released data on payroll enrolment in India. This data shows, by age group, the number of enrolments with the office by month, and this is the first instance that we're having such data being available.
While it would be easy to start those "data science machines" churning to process this data right away, a closer look suggests a more careful approach.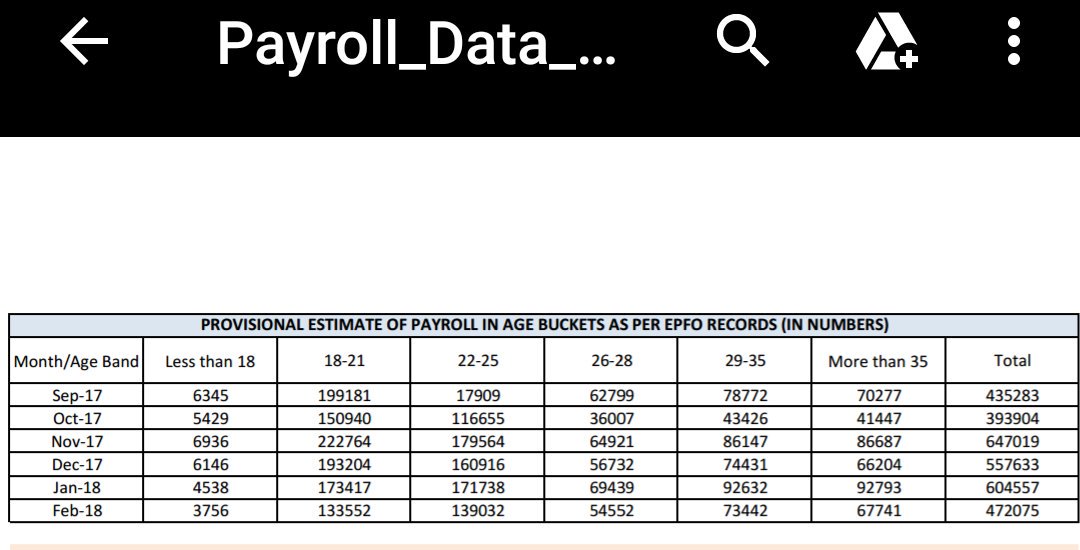 Firstly, the data for September 2017 for the 22-25 age group is clearly an error, being an order of magnitude lower than the number for the same age group in all subsequent months. Hopefully this will be corrected in a subsequent release.
Next, what explains the age bands? Why do we have 18-21 and 22-25 (4-year bands) and then a 3 year age band (26-28), and a 7-year age band (29-35)? And why is everyone in the 35+ age group put together into one band?
Then, the note attached to the data release states that this includes temporary employment as well. While the number of enrolments of temporary employees might be low, it would have been far more useful to have that data separately.
Notwithstanding all this, the publication of this data is welcome, since the Indian policy environment is so data-poor that any new data release is welcome! It is fair to expect that these errors will get corrected in time, and this might yet become a great source of data on formal employment in India.